Social media management is a way to help your business thrive in Miami by increasing its visibility, building relationships with potential customers, and managing the content of your social pages. This blog post will cover how the Social media management process can be beneficial for your small business. Read on to find out more about how you can get started!
Wondering If Social Media Management Can Build Your Business?
One of the most efficient methods for connecting with your company's target audience is through social media. Having an active social media presence is vital if you are entering a new market or want to reach out to old customers. This type of visibility can help businesses expand their customer base, increase sales, and get their name out to the public.
Social media management is a powerful tool that can help you do all of this for your business in Miami. Whether you are looking to improve brand awareness, increase your number of clients, or generate more business leads. It can be used to give you the upper hand against your competitors.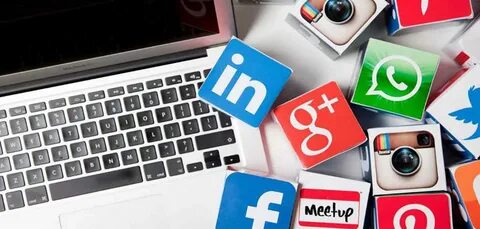 There are several benefits to this type of management:
1. Increase Your Visibility
The goal of any brand or business is to increase awareness and visibility for your brand. One of the easiest and best ways to reach out and attract new customers. Turning potential leads from Facebook, Twitter, or another popular social network can open untapped market space.
Potential clients on these networks will see your posts and grow familiar with your brand over time, eventually creating a snowball effect that will lead to greater exposure and visibility for your company.
2. Increase Your Presence
Using social media management can increase the number of people who know about your small business in Miami. This is a great way to get more confidence from potential clients and let them know they are dealing with a reputable brand. If you are looking for ways to improve your online presence, social media management is the answer.
3. Build Relationships with Current Customers
Relationships are one of the essential elements of a business. By using social media management, you can strengthen your current relationships. Through effective Social Media Management, you can increase customer loyalty at the same time. If you offer regular freebies or other kinds of promotions, it's a good idea to post announcements on your social media pages. It will keep customers coming back to you instead of looking elsewhere for their business needs.
4. Manage Your Company's Content
Managing Social Media helps small businesses in Miami by allowing you to manage better the content that makes up your company's online presence. Suppose you post blog posts, share photos or videos, or use other kinds of content to increase your visibility and attract new customers. In that case, efficient management of social platforms allows you to control your brand's overall tone and message.
Who Might Use Social Media Management?
There are a variety of businesses that can benefit from using social media management. It includes any business that has an online presence and wants to increase its customer base, like:
– Businesses Such as;
– Marketing Firms
– Digital Marketers
– Public Relations Firms
– Web Designers
– Bloggers
– Social Media Agencies
The advanced set of tools in managing Social Media make it a powerful asset for any business owner in the US. Also, before you sign up for a service, make sure you know your goals and what you hope to get out of them. This will help you choose the best social media management company for your business!
Social media advertising can be overwhelming sometimes. It's easy to wonder who to trust and what the heck they're doing for your business.

If you want results that bring in more business, faster (and worry-free), then Zu Group is the company you should know about!

So, what are you waiting for?
Contact us so we can show you why our clients choose Zu Group as their preferred social media agency in Miami.