Nearly all of us use Social Media platforms such as Facebook or Instagram. There are some secret tips and tricks for Facebook or Instagram that you should know. Whether you run a personal or business account, knowing a few tricks always come in handy. These tricks can be really helpful irrespective of what do you do for a living! Although businesses are exploiting Facebook and Instagram for targeting their audience, you too can do it. And besides business, what's Social Media for if you're not having a glimpse of the latest trends?
Get Set for Some Surprising Tips and Tricks for Facebook and Instagram
Before we mess up mixing the tips and tricks for Facebook and Instagram, let's do it one at a time! Talk about the Photo Sharing app, Instagram is full of secrets that many don't know yet. You can set notifications for your favorite star or choose a unique font for your Bio. There is more that follows the hacks on Instagram;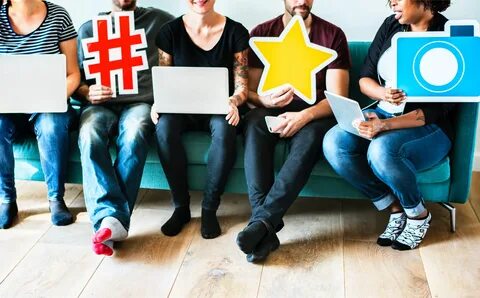 Schedule Your Stories and Get Everything Posted Itself
Who doesn't love a beautiful moment captured? However, you might forget to post it on your Instagram stories while running errands. But, you can schedule your posts with the help of a scheduling tool. These are available on Social Media and applications such as Hubspot! You can connect with your account by toggling and integrating Instagram with Facebook and scheduling posts with the day and time.
Use Keywords and Hashtags for Topics
If you're an aspiring Social Media Star, there is no better way to reach your audience through Instagram. To do so, you need to optimize your Instagram Bio to appear in the explore window. Yes, that tiny Magnifying Glass (Explore Tab) does show the brightest. You can optimize your posts with #TAGS and Keywords to appear in the explore section. The mechanism uses Keywords and Topics and sorts content with the most searched query!
No More Mid Sized Photos on Instagram
Another most incredible trick on Instagram is getting full-sized photos. This feature of Instagram is really disappointing that you can't view photos in full size. However, this isn't going to be a problem any longer. Just go to Instadp.com and put the username of the person, and BAM!.. Simply, tap/click the full-Size tab and you now have a full-size image.
Let's dig in a little about some hacks for Facebook!
Create Your Facebook Avatar
It isn't long enough since Facebook has launched profile Avatar. Although some of you know how to make an Avatar of your Facebook profile, many people still don't know. This feature is rolled out globally and is available in the Hamburger tab (Top Right). Click the menu and scroll down to find "See More" and click on Avatar. Once you're there and tap the "Get Started" tab and select skin tone, hair color, or any feature of your Avatar.
Link Your Social Media Platforms with Facebook
One of the most spectacular ways to increase your Social Media reach is through Facebook. You can simply integrate your other Social Media profiles by creating a link or media tab. Simply go to your profile and click edit profile, scroll down and click edit links. You can now add links to your Social Media platforms such as Snapchat, Instagram, or YouTube.