Miami Digital Marketing Group
We stay on top of our industry by being experts in yours
Are you among the many business owners in Miami who pay too much money to digital marketing, content creation, website design & social media marketing services only to come out with little or nothing to show for it? Or are you searching for a result-oriented company with a track record of great results to handle these services for you? A team of content creators? You've come to the right place!
We are ready to work and take this journey with you!

We pride ourselves in our quick turnaround times and it's one of the reasons why our clients choose us.
We provide every aspect of video advertising services, from shooting to final cut, in any format desired and in 4K professional quality. We are known to have some of the quickest turnaround times.
Get stunning videos or photos to promote your properties, products, or services. We have helped many businesses develop action packed videos which can convert viewers into leads. We also offer FPV (First Person View) Drone Services for more cinematic approach.
Content creation mostly pertains to digital content, since that's where the majority of content is consumed (and where the money is, if you're looking to earn revenue through your efforts). Your business depends on making your product or service visible to the world, and content is what gets you there. 
From social media setup to Instagram and Facebook ads, we have you covered. We'll work with you to find the right style, tone, and angle to craft social posts that promote your business.
Search Engine Optimization, or SEO, is the work performed to get search engines like Google to place your website as high as possible on their results pages. 
FPV DRONE PILOTS Available for hire
The newest way to capture content that sells. This is not the typical drone footage you have seen online. There is a small percentage of agencies that can offer this type of filming and we are one of them. We are fully licensed and insured and ready to provide proof. 
Zu is extremely kind, professional, hardworking, & awesomely talented!! With just one quick visit to our studio, Zu was able to create an utterly amazing video that hit all of the key selling points for our business—in a matter of a few hours!! We were truly blown away by his skills!! Zu is also just an all around awesome guy!! We cannot praise this company enough!! Highly recommend their services!!
I recently started working with Zu Group & hired them to manage my social media & online advertisements- so far they have done everything we have agreed upon & more. We used to manage our Social Media in house & thought we were "good enough". In a very short amount of time, I have noticed more inquiries, & more appointments for my business & for me that is what matters. I believe they will continue to do a great job & maybe I should have given them 3 stars to avoid new business so I can keep them to myself. Continue the great work Zu group! Thank you for your efforts
Working with Zu Group has been fantastic. We are repeat customers and have had many unique and sometimes difficult requests but they never fail to deliver.
Our clients praise us for our great results, personable service, exceeding expectations and on-time delivery. Here are a few companies we have or work with.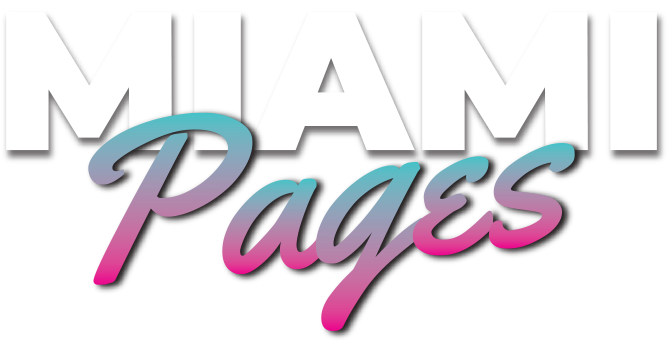 Have you heard of Miami Pages?
USE OUR SOCIAL MEDIA ADVERTISING PAGE TO REACH MORE PEOPLE IN MIAMI!
Great for Small Businesses with a small budget. LET'S GET HONEST, hiring a company to manage your social media can be expensive and running your social media yourself can be a pain in the butt and time consuming.