Social Media Advertising Services in Miami, FL
Social media advertising has become a major key in exposing and strengthening brands and generating unique leads. Miami is an extremely competitive city, however, we have the skills and experience to help create engaging content that WORKS!
A business not on social media will risk being outsmarted and overtaken by competitors. While social media has become a goldmine for business owners, a lot of people don't know how to take advantage of it.
Do you want to scale your business in Miami, FL?
Are you thinking about getting on social media to grow your brand or increase sales?
Have you been spending so much but still struggling to get any tangible results from social media?
Have no idea how to create content such as Instagram Reels, GIFs, or Carousel posts?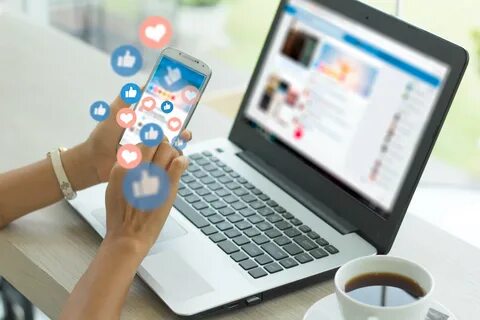 Our professional social media management, advertising, and marketing team at Zu Group is known for providing excellent results repeatedly for clients throughout Miami, FL.
We are also known for our quick turnaround time. In Miami,FL - time is money! Many people believe that social media platforms are not the right place to increase leads. Yes, that is very true if you don't have the right team on your side.
Here are some of the platforms we help clients manage:
If what you want is the following:
No matter how successful your business may be, social media advertising can help you reach more customers and take your company to the next level. The team at Zu Group understands the best ways to utilize social media content to build and grow your business. If you are ready to take the first step, reach out today and learn how we can help.
We are proud to offer our social media advertising services for businesses throughout Miami, FL. We are passionate about what we do and look forward to working with you, so don't hesitate to reach out.
Why Should You Invest in Social Media Advertising?
At Zu Group, we have over a decade of experience with sales and marketing, so you can rely on our expertise. We will create content and manage different platforms so that you can focus on the exceptional products and services that you offer your customers. If you need help with your social media platforms like Google Business, Instagram, Facebook, or Youtube, we have the skills you need.
While social media is a great way to connect with potential customers, you can also sell products, build your brand, and increase traffic to your website. Whatever specific goals you have in mind, we take the time to listen and create a personalized strategy that works for you.
Because we invest the time and attention to detail to manage your social media content, we gain a clear understanding of your unique brand and voice. This allows us to adjust our strategies for maximum impact. Additionally, we believe in clear communication, and we are happy to address your concerns at any point.
If you need creative and reliable social media advertising in Miami, FL, reach out to Zu Group. We strive to exceed your expectations with quick turnarounds and measurable results. Contact us today for more information about how to establish an online presence for your business.
If we do a job in 30 minutes it's because we spent 5 years learning how to do that in 30 minutes. You owe us for the years, not the minutes.